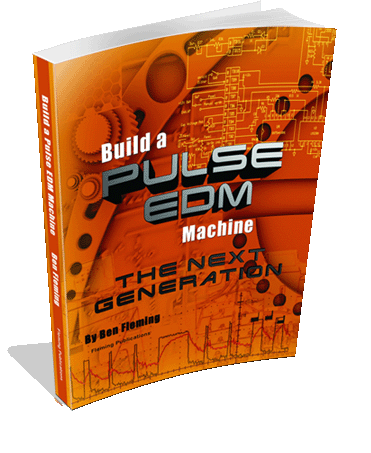 Build a Pulse EDM Machine The Next Generation
8 1/2 x 11 format 4 color cover
127 pages
155 photos
81 drawing
From the author:
This EDM has full electrode indexing capability i.e. you can go from electrode manufacturing block to the EDM and back to the manufacturing block then back to the head without losing electrode position. I have never seen anything like this on a home built EDM.

The Electronic section of the power supply is a true pulse EDM with Power Mosfets switches to control the wave form. ON and OFF times range between 25micro seconds to 400micro seconds range.

As far as I know there has never been a book or set of plans on how to build a Pulse EDM so this is a very unique book.